The JGC is governed by our Board of Directors, which currently has 11 members. The Board has audit, investment and governance committees.
Joshua (Jay) Green III
Stanley B. McCammon
Jay G. Campbell
Aaron W. Singleton
Susan B. Bouland
Jane Briglio
Joshua (Jay) Green III
Chairman Emeritus
Mr. Green was Past Chairman and CEO of Peoples National Bank of Washington and US Bank of Washington; Director of US Bancorp (Minneapolis), Safeco Insurance and Port Blakely Companies. In addition to service on the boards of Virginia Mason Health System and Virginia Mason Foundation, Green is an emeritus trustee of the ArtsFund Foundation, the Rhododendron Species Foundation, and the Downtown Seattle Association. He is also President and Trustee of the Joshua Green Foundation.
Stanley B. McCammon
Chairman, President and CEO
Oversees JGC's diversified investment portfolio, which includes publicly traded equities, commercial real estate and private companies. Prior to joining JGC in 2005, McCammon was President of Orca Bay Capital Corporation, a Seattle-based asset management company. McCammon was also President and CEO of Orca Bay Sports & Entertainment, which owned the NBA Vancouver Grizzlies, NHL Vancouver Canucks and General Motors Place. While at Orca Bay, McCammon served as an alternate governor for both the NHL and the NBA. McCammon oversaw the effort to privatize the public company that formerly owned the Canucks. He also helped bring the NBA to Vancouver, and engaged in several hundreds of millions of dollars of financings involving the NHL, NBA, and stadiums. McCammon serves as a trustee of the Joshua Green Foundation. He also serves on the Investment Committee of The Seattle Foundation as well as a Board Director of Sellen Construction Company.
Jay G. Campbell
Vice President and Chief Financial Officer
Oversees the planning, implementation and execution of financial and risk management operations for JGC and our subsidiaries and affiliates. Campbell's responsibilities encompass several key financial functions, including reporting, planning, financing, treasury, liquidity and tax. His risk management duties include the implementation, monitoring and evaluation of processes to safeguard assets and minimize risks. Campbell also works closely with the CEO and Chairman to shape and implement policy for JGC.
Before joining JGC in 2008, Campbell spent 15 years at The Benaroya Companies, with the last 8 years as the corporate Controller. Prior to his tenure at Benaroya, Campbell worked in Public Accounting for Deloitte & Touche.
Jay Campbell holds a Bachelor of Arts degree in Business Administration from the University of Washington, and earned his CPA accreditation from the state of Washington.
Aaron W. Singleton
Executive Vice-President
Aaron Singleton is the Executive Vice-President of Joshua Green Corporation (JGC) where he helps oversee the investment portfolio, with a particular focus on JGC's direct investments.  Prior to joining JGC in 2018, Singleton was CFO with Pioneer Square Labs.  Before that, Singleton was CFO with Parametric Portfolio Associates LLC, where he directed all functions of finance, accounting, corporate administration and human resources.  He was also involved in the consolidation/transition of key financial accounting, cash management, legal and HR functions to parent company Eaton Vance Corp.  Before Parametric, Singleton was an Investment Associate with Orca Bay Partners, LLC, where he performed due diligence and support activities for the private equity fund.  He began his career at Ernst & Young, LLP, as Senior Auditor, where he directed audit staff during audits and due diligence consulting engagements evaluating corporate management and operating practices.
Singleton has a BBA, with a concentration in Accounting from the University of Washington.  He is also a Washington CPA - Inactive.  Singleton serves on the board of Villa Academy.  He and his wife, Kelsey, and their two children live in Seattle.
Susan B. Bouland
Controller
Manages the accounting function of JGC, our multiple subsidiary entities and related investment companies. Responsibilities include preparing periodic internal financials, loan compliance documentation, investment portfolio reporting, coordinating annual audits, tax returns and company valuations. She also assists with the preparation of various reports for the board and management.
Prior to joining JGC in 2011, Susan worked at Boeing in Accounting Services. Before her work at Boeing, she was a Staff Accountant at Johnson and Shute, P.S. Susan also worked in the business and foundation offices at South Puget Sound Community College.
Susan has a Bachelor of Arts degree in Accounting from Saint Martin's University. She lives in West Seattle.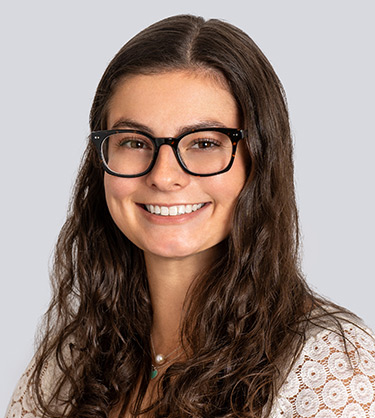 Jane Briglio
Senior Accountant
Responsible for the daily accounting transactions, perform month-end closing procedures, and prepare company financial statements for the parent and subsidiary entities.
Prior to joining JGC in 2023, Jane worked at Fidelity Investments in Boston, MA. Outside of the office, she enjoys finding new restaurants and attending sporting events.
Jane has a Bachelor of Science degree in Business Administration from Boston University. She lives in Tangletown.
Laura T. Brisbane
William R. Brown
David T. Burnett
Stephen A. Campbell
Ross K. Chapin
Elizabeth A. Cowles
Joshua Green III
Leslie B. Hawkins
Amy E. Humphreys
Lynn W. Kilbourne
Stanley B. McCammon
Laura T. Brisbane
Shareholder | Director
Professional investor in various private investments. Active in various community philanthropic organizations and activities.
William R. Brown
Independent Director
President of Green Diamond Resource Company from 2006 through 2013. Formerly was the Executive Vice President & CFO of Plum Creek Timber Company where he was responsible for all capital markets and M&A activity.
David T. Burnett
Shareholder | Director
Professional investor in various private investments. Active in various community philanthropic organizations and activities.
Stephen A. Campbell
Independent Director
Stephen retired as Managing Director and Chairman, Global Private Capital Group for Citi Private Bank. Prior to joining Citi, Stephen was Chief Investment Officer of Bezos Expeditions, a Seattle family office where he managed a diversified portfolio and venture capital fund. He was previously Chief Executive Officer of two fintech companies, CapitalStream and Devonshire Technology. His early career was with Fidelity Investments and Fidelity Management & Research Co. where he held senior executive roles in quantitative investment research, equity and fixed income trading technology, brokerage technology, and M&A in the U.S., Europe and Asia.
Ross K. Chapin
Independent Director
Managing Director of product management and business development at Parametric. Prior to joining Parametric, Ross co-founded and managed a family-office sponsored private equity firm, Orca Bay Partners. Before forming Orca Bay, he held senior positions in private equity, mergers and acquisitions, and corporate finance with Capstan Partners, Ragen MacKenzie and Paine Webber.
Elizabeth A. Cowles
Independent Director
Betsy served as an outside director for the Laird Norton Company, a multi-generational enterprise, for twelve years. Chairman and CEO of Cowles Company, Betsy is engaged in long-term strategic planning, growth execution, family governance and executive talent and succession. Believing in the importance of access to higher education, Ms. Cowles has been active in higher education leadership, having chaired the Washington State University Board of Regents, served as Assistant Secretary on the George Washington University Board of Trustees, and served on the Independent Colleges of Washington Board. Cowles has been actively engaged in state-wide and regional economic progress having chaired the Washington Roundtable and Greater Spokane Incorporated.
Joshua Green III
Chairman Emeritus | Shareholder | Director
Chairman of the JGC, and President and Trustee of the Joshua Green Foundation. Mr. Green served as the CEO and chairman of the board of Peoples Bank from 1979 until its merger with U.S. Bank. Subsequent to the merger, Mr. Green served as chairman of U.S. Bank of Washington until his retirement in 1994 and remained a director of U.S. Bancorp until 2002. Mr. Green also served as CEO of the Joshua Green Corporation until 2007. Mr. Green is a former director of Safeco Corporation as well as Port Blakely Tree Farms. Mr. Green has also been an active leader in a wide variety of Pacific Northwest community and philanthropic organizations.
Leslie B. Hawkins
Shareholder | Director
Professional investor in various private investments. Active in various community philanthropic organizations and activities.
Amy E. Humphreys
Independent Director
With over 25 years of operating experience, Amy Humphreys has held leadership roles as an executive in vertically integrated food manufacturing and distribution companies across multiple industries. Ms. Humphreys has focused her operating leadership around high performance, responsible and sustainable resource management, profitable growth, value expansion, and business model transformation. In her more recent operating roles, Ms. Humphreys served as President/CEO of Bristol Bay Seafood Investments. Previously, Ms. Humphreys was Chief Financial Officer for Darigold, a leading dairy cooperative in the United States, and President/CEO of Icicle Seafoods, a vertically integrated seafood company.
Lynn W. Kilbourne
Independent Director
Ms. Kilbourne has strategic and operational leadership experience driving industry leading sales and earnings growth both domestic and international. She served as President of Zumiez, Inc., an international mall-based specialty retailer, from 2008 to 2014 and EVP, General Merchandise Manager from 2004-2008. Prior to Zumiez, Ms. Kilbourne worked for Gap, Inc. and Banana Republic for 10 years in numerous leadership capacities, as well as 5 years in finance at Chase Manhattan Bank N.A. She serves on various boards including LL Bean, Z Gallerie, The Alaska Club, Saxx Underwear, and past board member of Seattle Humane.
Stanley B. McCammon
Chairman, President and CEO
President or CEO of the JGC since September 2005. Prior to the JGC, Mr. McCammon was President of Orca Bay Capital Corporation. During that time, Mr. McCammon was a Managing Director and Co-Founder of Orca Bay Partners and Tahoma Fund, L.P. He also served as the President and CEO at Orca Bay Sports and Entertainment, which owned NHL and NBA franchises. Previously, Mr. McCammon was a tax attorney at Davis Wright Tremaine in Seattle and Katten Muchin & Zavis in Chicago.
Audit Committee
Investment Committee
Governance Committee
Audit Committee
Bill Brown
Leslie Hawkins
Amy Humphreys
Investment Committee
David Burnett
Ross Chapin
Betsy Cowles
Jay Green
Lynn Kilbourne
Stan McCammon
Governance Committee
Laura Brisbane
David Burnett
Steve Campbell
Ross Chapin
Jay Green
<! ========= Cool Timeline Free 2.7 =========>